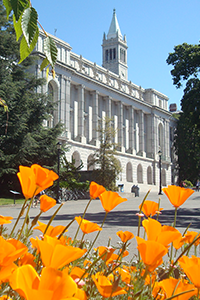 A Summer Getaway and a Way to Get Ahead.
About 3,500 of the 16,000 Summer Sessions students are visitors. We welcome you as you come from across the U.S. and around the world to share your knowledge, culture, and viewpoints.
There are no out-of-state charges; only international students pay additional registration fees.
Take advantage of summer's open enrollment policy, and to spend time visiting the many scenic spots of the Golden State.
Apply for summer courses today!