Experience summer in the San Francisco Bay Area while studying at the #1 public university!
---
Berkeley Summer Sessions is one of the largest summer programs in the United States, hosting students from all over the world. In fact, about 3,000 of our 16,000 students are international visitors.
Berkeley Summer Sessions offers more than 600 courses, including Summer-only certificates, English As a Second Language, and online options. Summer visiting international students get the opportunity to enroll in Berkeley courses for credit alongside UC Berkeley degree-seeking students as well as domestic visitors.
Explore the Bay Area, experience American culture, and make friends from the US and around the world.
---
Please join one of our upcoming live virtual information sessions to learn more about the opportunity to enroll in UC Berkeley summer courses as a visiting student.
How to apply
First, determine if you are an international student here.
Read through the sections of our website regarding Fees, Refund Policy, Deadlines, and Academic Policies.
Research the courses from the Class Schedule and write down the five-digit class number of the courses you'd like to attend.
Applications open in February 2024.
After you apply, follow the instructions on this checklist to create your UC Berkeley login, enroll in your chosen courses, pay tuition, and prepare for your time in Berkeley.
International visiting students participating in summer virtually are required to have:
Proof of English proficiency, unless your country of origin is on the exception list.
Students who hold certain types of visas may be required to have full-time student status.
What's so great about Berkeley in the summer?
Unique summer programs that are only available during Summer Sessions, like summer certificates, intensive language courses, and field study options.


World-famous sights are just a transit ride away. Berkeley is just 25 minutes from downtown San Francisco and its most popular attractions, including the Golden Gate Bridge, Alcatraz Island, Chinatown, and twisty Lombard Street. You can also hike around the Redwoods in Muir Woods or explore the hundreds of hiking trails on the coast and beyond.


Experience Bay Area summer festivals. There's Outside Lands, Bay to Breakers, San Francisco Pride festival, 4th of July celebrations, free concert series, free outdoor movie festivals.


The tech industry is in our backyard. Pixar is in nearby Emeryville, while San Francisco is home to Twitter, Salesforce, Yelp, Reddit, and Airbnb. Join a meetup and get to know those who are at the forefront of tech innovation.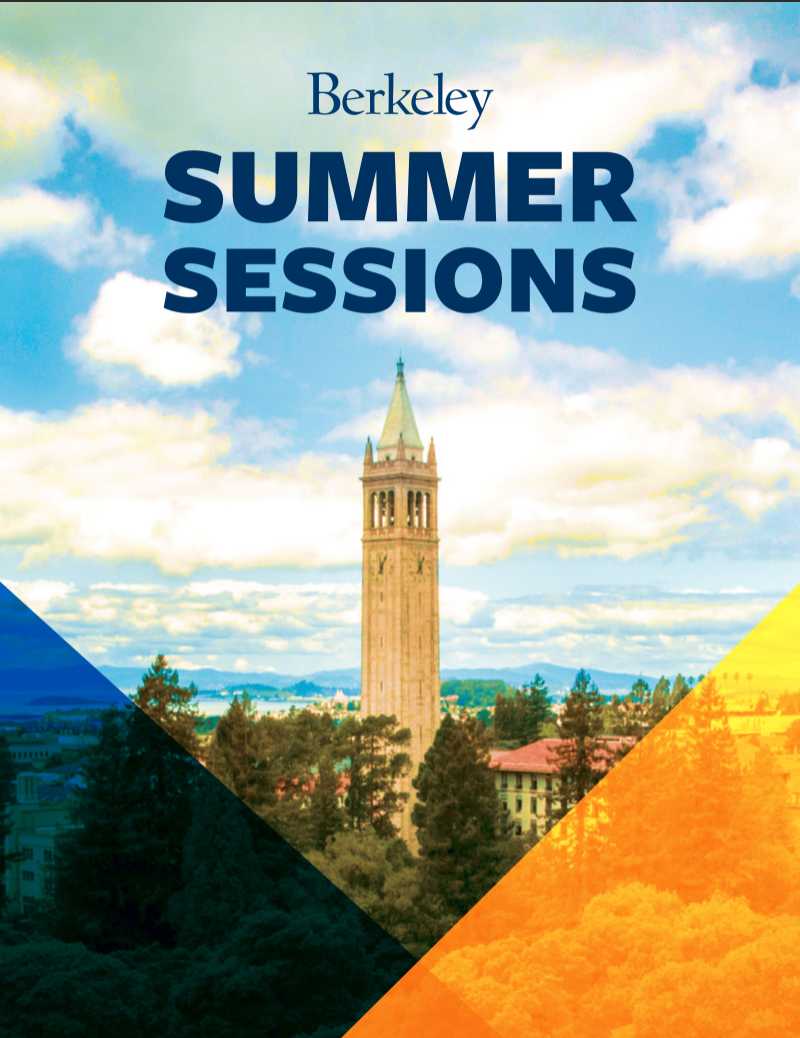 - Download our International Visitor Catalog.
- Apply for Summer Sessions (Applications open in February 2024)
- Search our FAQs for answers to your questions about attending Summer Sessions.
---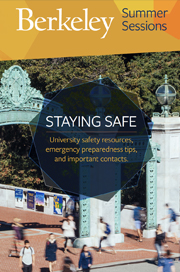 - Download our Safety Brochure.
- Visit our Preparation and Safety Tips page