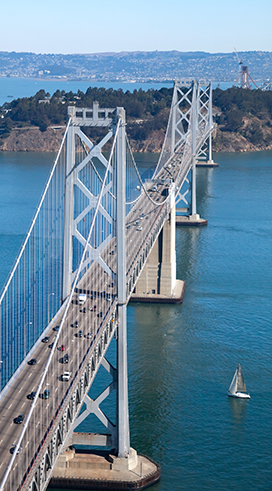 That's so Berkeley

Telegraph Avenue - just south of Sather Gate and the go-to place to find a mix of vagrants and vendors, young and old hippies, and students shopping and eating.
Gourmet Ghetto - stretches along Shattuck Ave north of University Ave for several blocks to Solano Ave, which crosses from Berkeley into Albany. The street is lined with lots of funky shop and good restaurants (most notable Chez Panisse and The Cheeseboard).
Berkeley Downtown - centers on Shattuck Ave between University Ave and Dwight Way. This area has numerous shops and restaurants, restored public buildings and apartments, several movie theaters and the Berkeley Arts district including the reputable Berkeley Repertory Theatre and the Aurora Theatre Company.
East Bay Express Events list for the East Bay - excellent list of musical and cultural events in the East Bay

Close By

Berkeley Marina - at the very west end of University Ave is the Berkeley Marina, frequented by by fisherman from the pier, runners along the bay trail, and, especially on windy weekends, lots of colorful kites at Cesar Chavez Park
Lake Merritt, Oakland - Once a tidal marsh teeming with waterfowl, now a large lake and bird sanctuary. You'll find strollers, walkers, and runners around the 3.4 mile paved circumference of the lake.
Rockridge, Oakland - is centered on College Ave, which runs from Broadway all the way to the UC Berkeley Campus. Rockridge is a popular and funky shopping district bordered by upscale neighborhood on College Drive.

San Francisco

Castro/Upper Market - beautiful views and grand Victorians, and the pride of place asthe "gay capital of the world"
Chinatown - near Portsmouth Square, the historic heart of San Francisco
Fisherman's Wharf - Waterfront marketplaces and restaurants.
Haight/Ashbury - the "Summer of Love" lives on throughout this Victorian sector andthe location of one of the world's top medical schools.
North Beach - one square mile rich in Italian heritage, compresses cabarets, jazz clubs, galleries, inns, family style restaurants and gelato parlors.
SOMA/Yerba Buena - south of Market with more than two square miles of sleek nightclubs, fashionable restaurants, art hubs and the nation's most beautiful ballpark.
Union Square - where the biggest names in retail reside.

Local and Regional Parks

And Beyond

Monterey/Carmel - Rent a car and drive south to discover Monterey's historic Cannery Row and cutting-edge aquarium, plus Carmel's expansive sandy beach, golf's gorgeous Pebble Beach, and France-meets-California cuisine.
Great Beaches - Travel north to Point Reyes National Seashore or south to Half Moon Bay, Pacifica, and Santa Cruz.
Wine Country - Try hot-air ballooning, train rides, cycling through the vineyards, superb food and really great wine in Napa, Calistoga, Sonoma, Glen Ellen, St Helena, Yountville, Petaluma, Santa Rosa, Mendocino, Healdsburg, Geyserville or Bodega Bay.