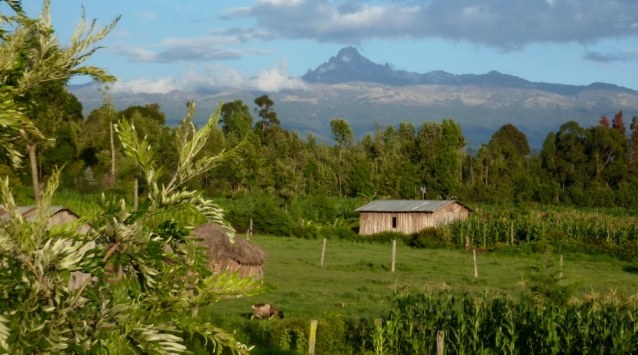 Swahili, referred to as Kiswahili when speaking the language, is the major African language spoken in the African continent. It is the national and official language of Kenya, Tanzania, and Uganda, and one of the four national languages of the Democratic Republic of Congo. Other countries where Swahili is spoken include Rwanda, Burundi, Mozambique, Zambia, Malawi, and Somalia.
The Intensive Elementary Swahili (African American Studies 12) is offered for Summer 2014 and is meant to introduce the Swahili language to beginners who have little to no Swahili-speaking skills. It is designed to build a student's ability to communicate with natives of Swahili-speaking East Africa.
At UC Berkeley, Intensive Elementary Swahili is taught by David Kyeu, from the department of African American Studies. Kyeu employs a communicative approach that involves student-centered, performance-based, and context-oriented Swahili language teaching that is in line with the standards for teaching foreign languages in the United States.
For FLAS funded students, Kyeu puts into consideration the Interagency Language Roundtable (ILR) requirements. In order to meet the course objectives, students will integrate reading, writing, listening, and speaking with communication strategies and cultural skills by using the Swahili language both within and outside of the classroom.
Kyeu has taught Swahili at the University of Florida, Brown University and the University of Wisconsin. He is a recipient of the Academic Initiative Teaching Award at the University of Wisconsin. His research interests are in Applied Linguistics, Second/Foreign Language Acquisition, and African languages. Kyeu has authored two Swahili grammar texts and works of fiction. In the Global Association of Promoting Swahili (GAPS/CHAUKIDU), Kyeu is in charge of technology-related issues and represents the US Midwest in the organization.