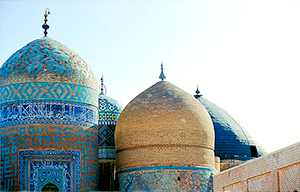 Intensive Intermediate Persian is an eight-week course that will strengthen skills in oral comprehension, speaking, reading, and writing of the Persian language. In this course, students will engage with authentic listening and reading materials, learn to speak in detail about a number of topics, learn to offer and support opinions both orally and in writing, utilize important Persian expressions, deepen their knowledge of Persian grammar and become familiar with important features of Persian culture.
This course is equivalent to one full year of intermediate level Modern Persian.
Course Format: 20 hours per week of in-class instruction
Prerequisites: One year of college-level Modern Elementary Persian language.
• Intensive Intermediate Persian 20